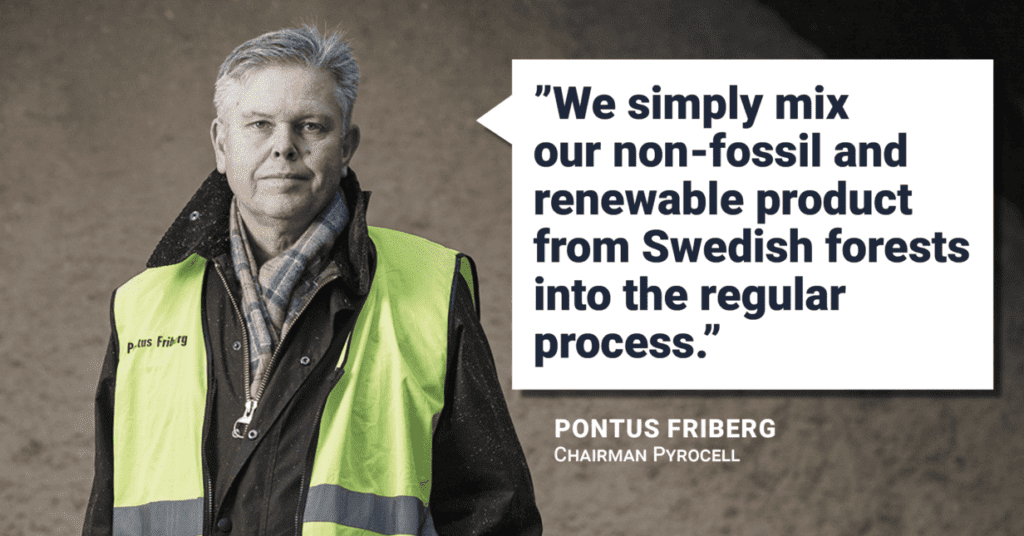 Gothenburg / Gävle
The collaboration between Setra and Preem to produce non-fossil oil has attracted worldwide attention. In the joint venture Pyrocell, sawdust from one of Setra's sawmills becomes bio-oil that is refined into biofuels at Preem's plant in Lysekil.
ForestX is part of the pioneering project and solves the IT structure for Pyrocell.
Many eyes were turned to Kastet sawmill outside Gävle, Sweden, when the world's first pyrolysis oil factory was completed in September 2021. There, sawdust from the existing sawmill is processed into pyrolysis oil in an integrated process. The process then continues at Preem's refinery in Lysekil on the Swedish west coast, where the pyrolysis oil becomes biofuel. In addition, the process at the sawmill is connected to an adjacent thermal power plant.
Reduces carbon dioxide emissions
Pontus Friberg is chairman of Pyrocell and since September 2021 he has been able to see how production and deliveries have gone according to plan.
– We simply mix our non-fossil and renewable product from Swedish forests into the regular process. The aim is to reduce carbon dioxide emissions in the transport sector.
Pyrocell is jointly owned by Setra and Preem and was formed in 2018. The sawdust is a residual product from Setra's sawmill after the sawing process. Previously, sawdust was used for pellets, for example, but makes greater environmental benefits and reduces carbon dioxide emissions when the sawdust can be further processed into biofuels which can then be used as fuel in cars, trucks and buses.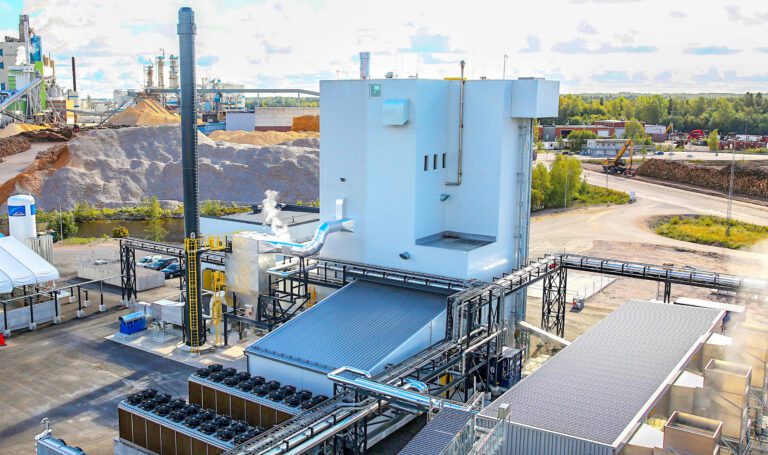 Long-term collaboration with ForestX 
One part in Pyrocell, Setra, has a long-term partnership with ForestX, so the task of taking care of important parts of the IT systems for Pyrocell naturally ended up with ForestX.
– Our IT systems are well known to both parties, and I have collaborated with a lot of people within ForestX many times before, says Pontus Friberg.
The assignment for ForestX has included developing and implementing a solution to connect Pyrocell's production system with the business system. Part of this has been to extract measurement data from the production system and to create an automatic flow of production data to the business system. By connecting the production system with the business system, Pyrocell has an automated flow for handling deliveries and invoicing.
The assignment has also included adaptations of the business system to suit Pyrocell's unique needs.
For this assignment, ForestX has contributed resources in the form of solution architects, project managers, integration experts and system developers.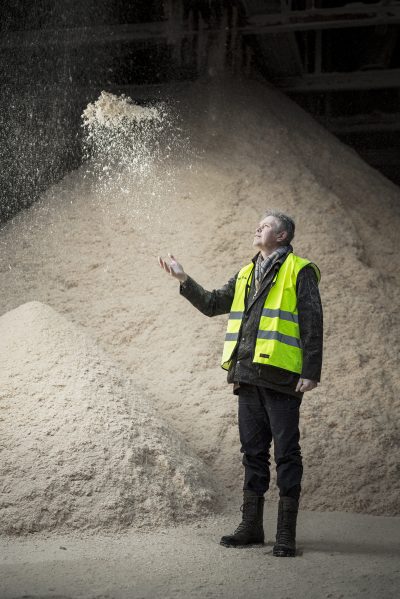 Traditional knowledge of the forest 
The traditional knowledge of forest and forestry is also important when the forest raw material is used in new ways.
– I usually say: Sawdust is not just sawdust. It's important to know what sawdust is. We have a lot to learn there. It is about the knowledge of tree species, fractions, and the chemical composition, Pontus Friberg says.
The technology for extracting pyrolysis oil has been developed and patented by a Dutch company. Pyrocell's facility in Kastet is the largest and most integrated. There is a prototype in the Netherlands and a similar one in Finland. More projects are underway in various stages in Europe and Pontus Friberg believes that we may see more facilities in the future:
– It is in our interest to continue our work. The technology has great potential in Sweden, in Europe and in the world. It can be very big if you look at the forest as a sustainable resource, as we do, Pontus Friberg says.
Possible with more facilities 
At the same time, Pontus Friberg is careful to point out that this is not the only solution to the transport sector's work to reduce carbon dioxide emissions:
– It will not be enough with this plant or other technologies, and it will not be enough with just electrification. All solutions will be needed, everyone has their role, he says and continues:
– Only Setra could build three to four more facilities like this in Sweden and that based on available biomass in the form of sawdust. However, no decisions have been made.
See more! 
If you want to see how the process works, watch part three of the series "Slaget om skogen" on Swedish public service. The program is in Swedish.
Pontus Friberg appears about 1 minute and 50 seconds into the program.
More on Pyrocell:
ForestX team on the project:
Karin Gröndahl, project manager
Martino Oliboni, integration
Oskar Danielsson, solutions architect
Mathias Johansson, technical architect
Johan Eriksson, solutions architect
Developers from MentorMate
Pictures by Setra