The forestry ecosystem is fascinating; the industry is complex and it is interesting to observe the interaction and interdependency of the various stakeholders. From harvesting trees in the forest, to sawmills and then on to the processing of wood, paper and pulp to manufacture products.

We share our enthusiasm for the forest with many highly competent and successful stakeholders in Sweden and worldwide. It is this enthusiasm, in combination with our knowledge and expertise, that makes us who we are. ForestX's employees have over a century of combined experience in the forestry sector. We are also innovative problem solvers; so, in meeting the day-to-day needs of our customers, good solutions are generally arrived at.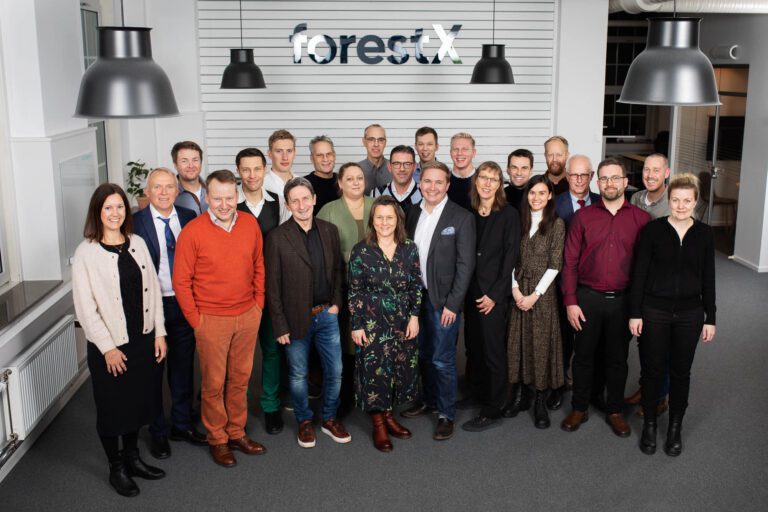 How the ForestX journey began
Founders Carl Barck and Christer Lindqvist have both held leading IT roles with the Swedish forest industry as main customer base. Their ambition was to create more efficient processes based on user-friendly solutions. Their business idea was to assist the forestry sector to digitise many of its processes and to support change management, thus creating business value.

On establishing ForestX, Christer and Carl where quick to recruit a number of experienced, down-to-earth colleagues. They also wasted no time in entering into strong collaborations with carefully selected partners with specialist knowledge of IT systems and solutions, AI and machine learning.
Digitising the forestry sector
As a newcomer to a traditional market, ForestX chose to focus on flexibility, competence and innovation, with a willingness to constantly improve and work in close cooperation with the customer. It is when people and solutions are integrated that change is possible.

Just like the Swedish forest, ForestX grows sustainably. The company has plans to recruit more staff, attract more specialists and continue to create sustainable change for the forestry sector.