Gothenburg
Magnus Lundblad joins ForestX's management team. He comes with extensive experience of running and developing consulting companies in combination with the development of software products.
Magnus Lundblad, forestry and IT have met many times during his career.
He was previously Chairman of the Board of Imano, the company in which several of ForestX's founders and employees previously worked. Imano also worked with IT solutions for the forest industry, but exclusively for the Swedish market.
He has also been responsible for Evry Systeam's industry focus on forestry and sawmills and the company's development of software products for that segment.
Why did you choose to join ForestX?
– There is great potential in digitizing the forest industry, it is an exciting niche to be in. It is also fun to be part of businesses that are growing! So when this opportunity arose, I jumped at it, says Magnus Lundblad.
The colleagues and corporate culture were also attractive.
– I worked closely with many of the team before. I know there are fun people and a good culture. In a consulting company, it is important that people enjoy themselves. I perceive ForestX as an open company. We dare to highlight both what works well and what needs to be improved. This makes employees feel seen and noticed. It creates a good atmosphere, there are no big secrets but everyone is involved in the company's development, says Magnus Lundblad.
Magnus Lundblad's assignment at ForestX includes working with and running the company's various product offerings. Among other things, ForestX develops its own optimization and planning tool Optinex. Optinex is currently used at sawmills and in the production of CLT in Sweden and Europe. The assignment also includes developing the collaborations ForestX has with various product partners. This includes, for example, Trimble Forestry and the work with the various products in the Connected Forest suite.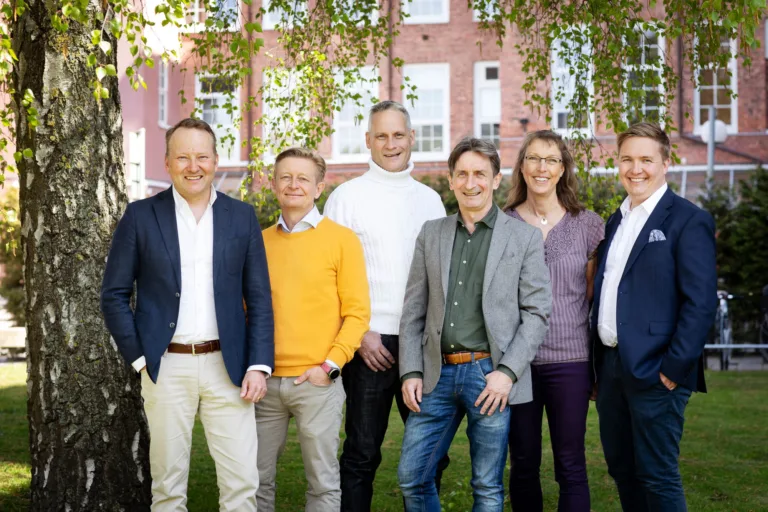 Today, ForestX has partners, customers and commitments all over the world. From collaborations with global Trimble, via customers in Europe to its own company with developers in India. Nor is international work unfamiliar to Magnus Lundblad.
– I have previously worked a lot internationally and have been involved in setting up operations in India, actually in Pune, where ForestX is also located.
Magnus Lundblad
Responsible for products and partners at ForestX

Favorite tree:
Birch, mostly because it is a beautiful tree and is good at drinking a lot of water from our otherwise too wet lawn.
Best nature experience:
Definitely a boat trip in the fall when it's lobster premiere, an early morning on the way out to put lobster pots in the sea with good friends. It doesn't get any better than that.
Most used app:
I do not know if you can call it an app, but I am curious and "google" a lot.
Three bookmarks in my browser:
Had to look, right now it's Swedish newspaper Dagens Nyheter, the buy and sell site Blocket (always looking for something) and the weather website SMHI (it's almost vacation time).