Since the start in 2018, ForestX has grown both fast and stable. ForestX is now appointed Gasell 2023 by leading Swedish business newspaper Dagens Industri.
– This is an award for all our employees! Without their competence and commitment, we would not have received the award. We are a fantastic team, says CEO Carl Barck.
ForestX offers digital solutions and business knowledge for the entire forest value chain, from forest to finished product. Customers and users are located in Sweden, Denmark and Central Europe.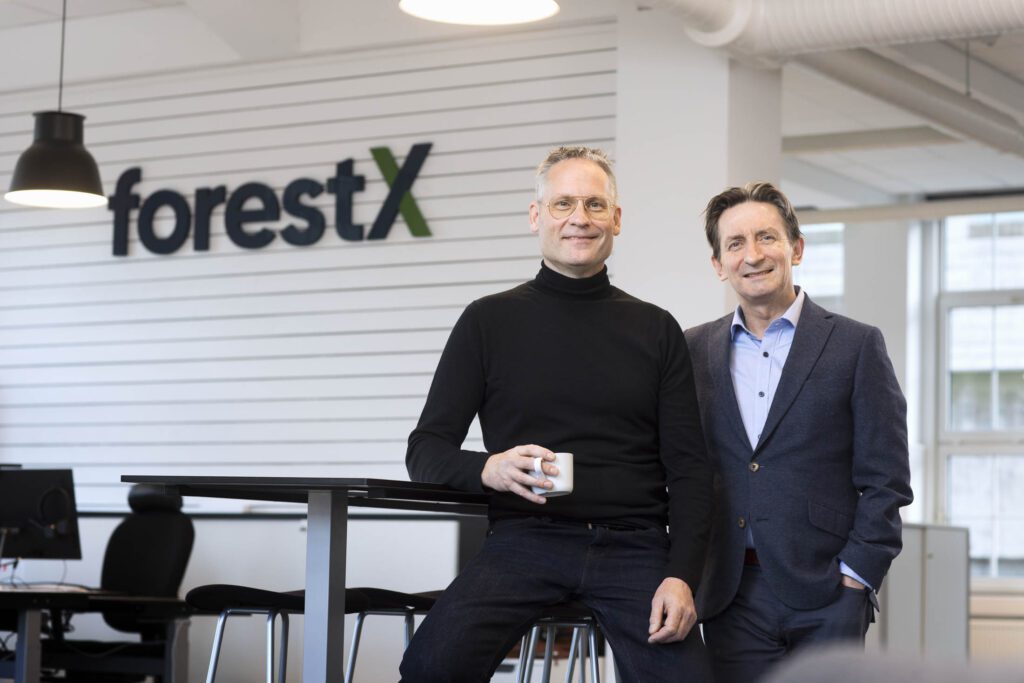 – An important part of why we have grown in this way is that we have innovative and forward-thinking customers. Our customers can see every day how our solutions help them make good and profitable decisions, says Carl Barck and continues:
– I dare to say that our combination of deep understanding of the complex requirements of the forestry and wood industries and top competence in IT development, AI and digitalization is unique. You won't find it anywhere else.
The solutions and know-how ForestX offers provide information and decision support from everything from planning harvesting to how a sawmill best optimizes its use of the timber.
– The award also shows that our offer with solutions that support sustainable forestry and wise use of resources is the right way to go, says marketing manager Christer Lindqvist.
ForestX was founded and is headquartered in Gothenburg. The company also has offices in Falun, Växjö and Uppsala. In Europe, ForestX has employees in Germany and in Austria/Italy. A subsidiary with developers is located in Pune, India.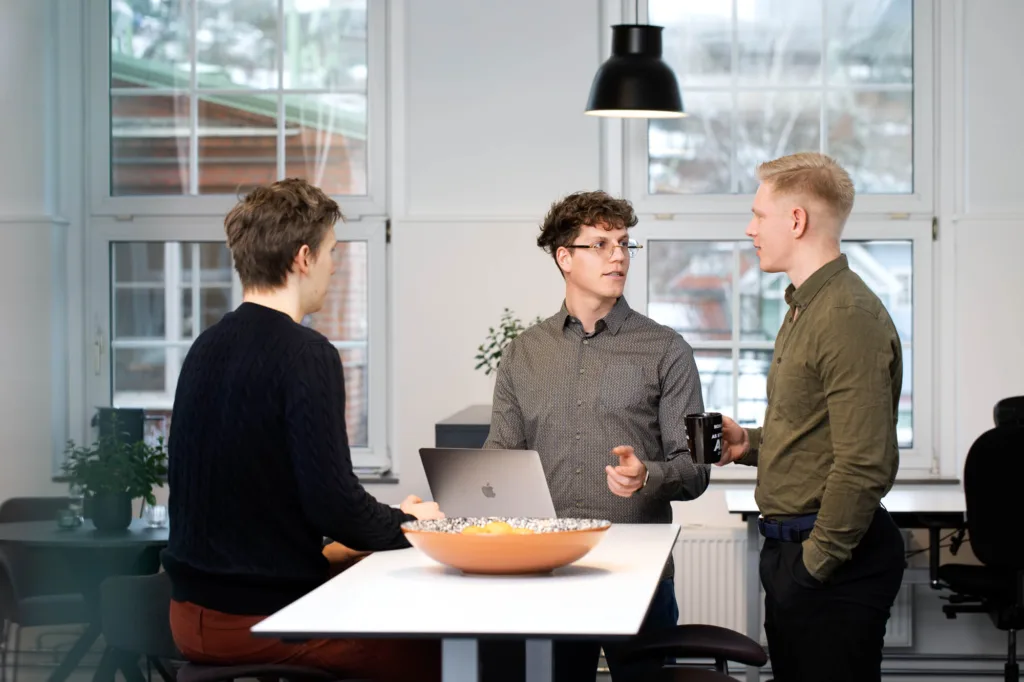 More on the Gasell award:
The Gasell award from Dagens industri, a leading Swedish business newspaper, is an annual recognition that is given to the fastest-growing and most successful companies in Sweden.
The award is named after the concept of a gazelle, which in this context symbolizes businesses that are agile, nimble, and able to achieve rapid growth.
The Gasell award is highly prestigious and is seen as a mark of excellence and success in the Swedish business community. It acknowledges companies that contribute to economic growth and job creation in Sweden.
How ForestX meets the criteria of Gasell:
Gaselle requirement 1:
A net turnover exceeding SEK 10 million, according to the latest annual report.
ForestX turnover 2022 – 44 million SEK
Gazelle requirement 2:
At least ten employees, according to the latest annual report.
ForestX 2022 – 15 average number of employees (in Sweden).
Gazelle requirement 3:
At least doubled its turnover, comparing the first and last financial year of the four-year study period.
From SEK 16.6 million to SEK 44 million.
Gazelle requirement 4:
Increased their turnover every year for the last three years.
2018/19 (18 months) – SEK 16.6 million
2020 – 19.9 million SEK
2021 – 30.2 million SEK
2022 – 44 million SEK
Gazelle requirement 5:
A positive overall operating result for the last four financial years.
2022 +
2021 +
2020 +
2018/19 +
Gazelle requirement 6:
Essentially grown organically, not through acquisitions or mergers.
Yes
Gazelle requirement 7:
Sound finances.
Yes
ForestX was founded in 2018 in Gothenburg, Sweden. The founders and employees have extensive experience from the forestry and sawmill industry. In the fall of 2023, the company has around 50 employees.
CEO Carl Barck is a trained forester and has extensive experience from both the Swedish and international forest industry.
Marketing manager Christer Lindqvist has previously received three Gazelle awards between 2006 and 2008 and has extensive experience of building profitable companies from scratch.
One third of ForestX's employees have a forestry education. Together with experienced solution architects and developers, there is a great knowledge of the needs of the forestry industry and digital solutions.
ForestX collaborates with several world-leading product suppliers such as Trimble Forestry and Remsoft. ForestX also develops its own product Optinex, which is a planning and optimization tool for sawmills.
Optinex is currently used at sawmills and in the production of glulam and CLT in Sweden and Europe.