Gothenburg / Uppsala
As Johan Bergström now joins ForestX, the company strengthens their expertise in change management in forestry. 
Since his studies as a forester and onwards, Johan Bergström has moved in the field between forestry and IT. The areas of work have been geographical information systems, forestry planning systems and timber flow systems. After 18 years at Sveaskog, he has now joined ForestX as a partner. With extensive experience of various projects and always with various development issues, he strengthens ForestX's competence in the work of digitizing Europe's forest and wood industries.
Leadership and working methods through change processes is something Johan is passionate about.
– Change is difficult and everyone reacts differently, says Johan Bergström, and sees some concrete methods to work according to:
Invest in giving employees the support they need.

Give time to implement changes.

See the value of the soft perspectives.

Make sure there are people who understand and can explain to those who are going through the change.

See the whole; development and change are always connected.

There is not just one perspective. Learning a new system is one thing. But are we properly organized, for example? Do we talk to each other about the right things at the right time? Do our key figures measure correctly based on what we are trying to achieve? Is it possible to understand what I as an individual gain from the change?

The effect that we achieve is most important, let the road there be crooked if necessary.
– If you get many of these points to be connected, it is possible to achieve large effects with relatively small, Johan Bergström says.
Digital solutions for the transition
It was also ForestX's focus on the importance of the effect of change that attracted Johan Bergström to a collaboration.
– We have the same focus on the effects customers want to achieve. Forestry is currently undergoing a major change where digitalisation is seen as a crucial tool. The digital capabilities are simply a prerequisite for continuing to run a sustainable forestry that is understood by everyone. ForestX is there, working with the industry, IT and digitization and I want to help.
The part of the Swedish forestry that works with IT and digitization is no greater than the fact that Johan Bergström has often worked with people who are now at ForestX. 
– It is a good bunch of partners and employees that I've followed for a long time. ForestX is modern and has repeatedly delivered over the years in various projects and is now showing the way in a traditional industry in recasting.
Agile approach to successful change work
To succeed in change work, Johan Bergström advocates an agile way of working.
– By working transparently, communicating a lot, being prepared to rethink, seek and try out and constantly reflect on what happened and why, you will take advantage of the opportunities that you did not even first know existed, or capture things that we did not know before were important.
– This way of working requires that you get involved. It is a chimera to believe that if you spend time on a feasibility study and a requirements specification, you as an organization can then breathe a sigh of relief. A change affects so much more, such as working methods and more people than the obvious ones. Taking care of the things you did not think of will be new costs afterwards or the desired effect will simply not be there.
It all boils down to trust between the parties. A good foundation is often to start with a small project and work outwards, so to speak. It is only when you really get to work that everything finds its place, is Johan Bergström's experience.
From your position in the forest industry, what does people in forestry need to be aware of?
– The realization that a system does not solve everything. There are many more perspectives you must take into account. How we measure, how we have given the conditions and that we have reviewed the processes. A system is only a part of the solution. One cannot turn a blind eye to difficult leadership issues and the change work that needs to be done.
– In a change, it is a prerequisite that we use the technology correctly for us to succeed. Computers should do what they are good at, we humans do what we are good at. It is when we try the opposite that it goes wrong…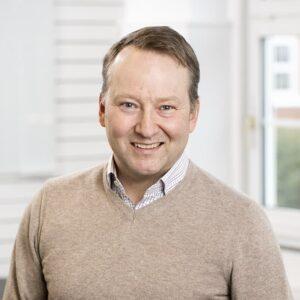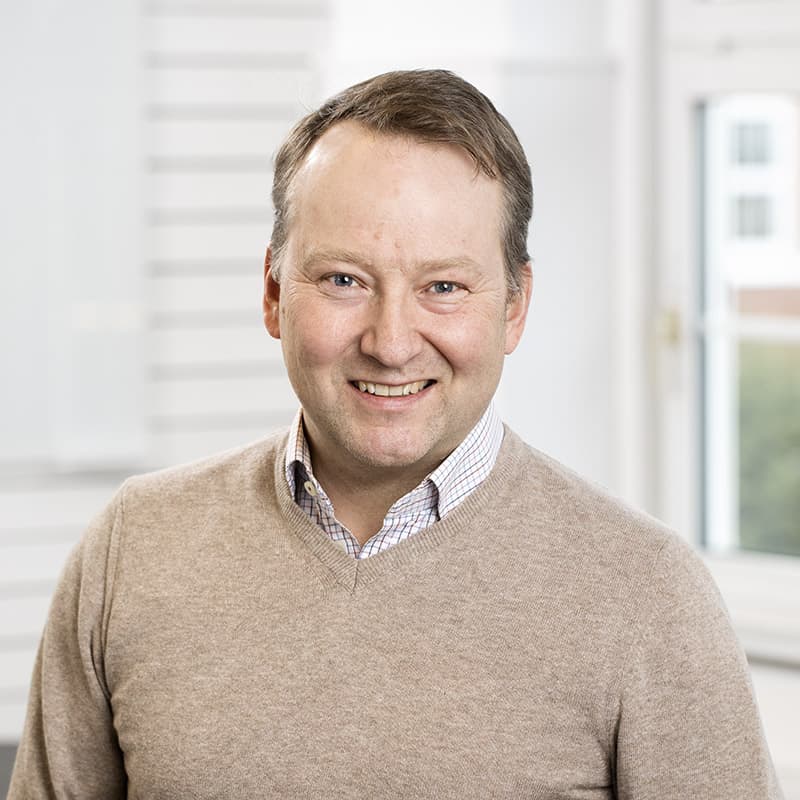 Name: Johan Bergström
Title: Project Manager
Favourite tree: Pine. It has to do with my northern origin. My parents come from Västerbotten in the northern parts of Sweden, and we still have my father's childhood home just south of Sorsele where the family gathers. Pine dominates there. Plus everything it provides in the form of timber, wood, firewood, coal, tar and dry acorns for insects and birds.
Best nature experience: When I did a ten day winter tent trip in Sarek with my friend John. It was a revenge for an earlier attempt when we were not properly prepared. We got to experience everything from sunshine to a full snowstorm.
Most used app:  Wehunt, a hunting app that has done a lot for safety and the hunting experience.
Three bookmarks in my browser: I do not use bookmarks but am good at searching. But three pages that I check / use at regular intervals:
Wikipedia
Excellent starting point for us curious. I think it is important to have independent facts and am a donor.
Sketchup
Trimbles Sketchup for us who like carpentry and building. Always good to start with a drawing / sketch and why not a digital in 3D!
idg.se
Large portal for everything possible in IT. It is important to keep up, both at work and at home.