Växjö
Växjö is both the center of southern Sweden's forest industry and the base for Patrik Anderchen of ForestX.
With new colleagues on the way and projects with well-known forestry companies, he does what he enjoys most about his job: enabling the use of the best digital solutions to forestry.
During autumn 2022, business developer and project manager Patrik Anderchen will be involved in several of the ForestX projects regarding some of the large forestry and sawmill companies based in southern Sweden.
Together with Johan Hedlund, ForestX, he is working on Sydved and the implementation of Trimble Forestry's CFHarvest, which we have previously reported on. He is also working on an ongoing app development project with Vida. Together with ForestX's product partner Remsoft, he's investigating where Remsoft's products are best suited for the Swedish market.
It was the opportunity to work directly with the latest technology and to be at the forefront of digital developments in forestry that attracted Patrik Anderchen to ForestX.
– I sometimes feel that there is a gap between the latest research and getting it out in a user-friendly way in forestry companies. Now I get to be part of enabling the move towards the most modern technology. I see ForestX as having that role to play.
– ForestX also shares my vision of where Swedish forestry should go. We see the whole chain through all processes. It is also a creative environment to work and develop in. Everyone wants to move forward, it feels stimulating. We're already working on the solutions of the future.
At the moment, many forestry and sawmill companies are on a journey from self-developed systems to industry systems or standard systems.
– In that work we can be the partner that overcomes the obstacles by knowing IT and forestry. I also see that customers are asking for it, says Patrik Anderchen and continues:
– We have both the vision to connect all parts of the forestry chain and the tools to do it.
When Patrik Anderchen joined ForestX, it was the beginning of a larger focus on Växjö. Recruitment processes are underway and office space is being sought.
– It is only natural that we are here, as Växjö is the center of the forest industry in southern Sweden.
Growing up on a forest farm in Halland, Sweden, created an early interest in Patrik Anderchen to work in the industry. This led to studies to become forester, and then many years at Södra in a variety of roles.
– I have worked a lot with the use of harvest data, yield calculations and production planning.
– I have also worked with aptation simulations. There have been both large and small projects, and rollouts of various digital solutions.
From your position in the industry, what should not be missed in the forestry sector in 2022?
1. The use of harvest data. It will be at the core of managing optimization and improvement of the whole chain going forward.
2. The work on sustainability issues. Everyone needs to keep up with everything from regulatory changes from the EU to knowing how forest products are used and knowing the climate benefits of their operations. This will be extremely important in the coming years.
3. AI and optimization. The data is there now, but what do you do with it?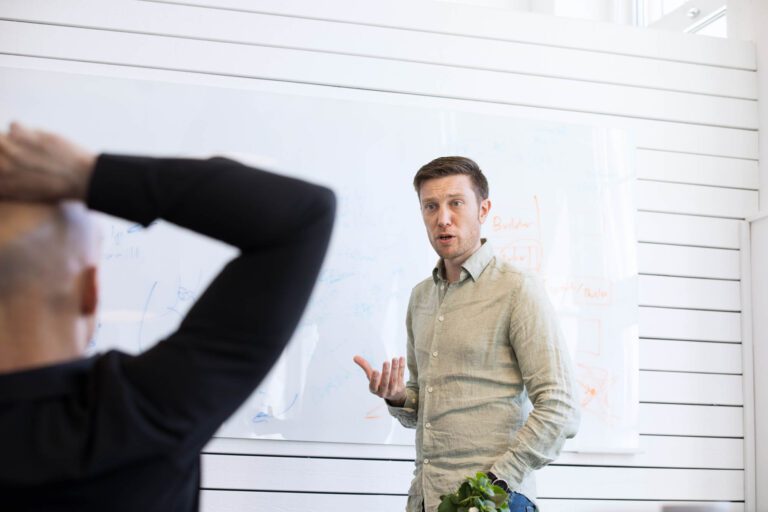 Favourite tree:
Wood maple.
"There are five big maples on the farm where I grew up. Our family has lived there for generations. It's beautiful to see the seasons change in the trees."
Best nature experience:
Hiking at Grövelsjön in Dalarna.
"It's a beautiful mountain setting and a great place to hike by yourself and for shorter hikes with children."
Favourite apps:
Instagram
Spotify
SVTPlay
Frequently visited pages online:
Sportbladet
Lucidchart – drawing flowcharts
LinkedIn